One of our fave funny guys, Will Ferrell, announced yesterday that he is on board for the Anchorman 2 flick, which basically made our lives. So in honor of this fave of ours getting a sequel, we're dishing on a few more movies we would love to see part two of. Peep our list of needs-to-happens below!
Mean Girls
Sure they made a TV "sequel", but if you ask us,
Mean Girls 2
kinda sucked (sorry,
Meaghan Martin!
). We want a
Lindsay Lohan/Rachel McAdams
reunion on the big screen and we want all their hilarious bitch-y-ness back too. Cause they're like, really pretty.
The Proposal
Even though IRL
Ryan Reynolds
is rumored to be dating
Blake Lively
, can't we pretend for a second that Ry and
Sandra Bullock
are in love? We're thinking we need to see more of their on-screen chemistry and keep our fingers crossed it'll happen off-screen too!
Superbad
Is it just us, or does chubby
Jonah Hill
make you laugh no matter what he's doing? It's just a fact. And since Jonah and
Michael Cera
had us lol-ing from beginning to end of this flick, we want to see what happens post graduation in college. Oh, and can
Emma Stone
aka Jules come too?! Please and thank you.
Elf
Even though
Will Ferrell
has denied
Elf
sequels in the past, we're thinking we're going to take advantage of his
Anchorman
follow-up and push for an
Elf
one too! We kinda want to see what Buddy and Jovie (Zooey Deschanel) are up to now…
Kick Ass
Chloe Moretz
is totally on a
role
(pun intended) these days (she just got
cast in the remake of Carrie
!), and we're thinking she should keep the roll going. Although a sequel has been rumored a bazillion times for this one, we're gonna want some guarantee that this is def a go. So Chlo, what's the dealio?! We vote do it!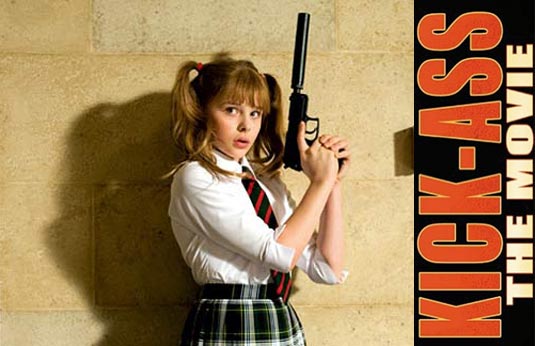 Bridesmaids
Another must do! Apparently,
Kristen Wiig
is the only one who's not really on board with a part two, but the rest of the freakin' world
is
. Kristen, doesn't that count for
anything
?!
Finding Nemo
This one is just too cute to not bring back to the big screen. If we remember correctly, there were some sparks flying around with a few fishies and we want to see how those romances played out. If
The Little Mermaid
can make an underwater sequel, so can Nemo! Make it happen, Ellen!
The Hunger Games
Oh. Wait…
WDYT of our picks? Have any of your faves been given sequels? Any others you'd like to see back on the big screen?
See the Hot Guys That Should Always be Shirtless in Movies!
Spread the Word